in Huntington Beach, CA
800-707-3136 Ext 7019 | CA BRE No. 01230876
About Jody Clegg
Jody Clegg is an acclaimed real estate professional and head of a hand-selected, top-performing group of specialists with the singular goal of providing clients with the most customized and thorough client service in the business.
The real estate industry is a constantly evolving field. Gone are the days when a realtor could simply stick a sign in the front yard to sell a home, and Jody prides herself in being at the forefront of client service and innovation. Each sale tells its own story with its own moving parts, and Jody has personally chosen uniquely qualified staff and agents to help her in her pursuit of revolutionizing client expectations in the field of real estate.
For more than 21 years, Jody's offerings range from luxurious oceanfront estates to cozy single-story cottages, resulting in more than $1 billion of real estate sales in Orange County. Partnering with internationally renowned real estate powerhouse Compass, Jody has aligned herself with the biggest brands in luxury real estate, providing her clients with unparalleled exposure to an exclusive marketplace few others can claim.
Priding herself on unrivaled marketing quality, community knowledge, and outstanding client service, Jody has established herself as one of the most innovative luxury real estate forces in Orange County.
This stunning, recently remodeled single-level home located in the heart of Huntington Beach is truly a one-of-a-kind property. Adorned w/ tasteful upgrades throughout, & a wonderfully landscaped mature garden in the backyard, this home has everything you could want. Impress family & friends in your open-concept gourmet chef's kitchen or enjoy a glass of wine on your front deck overlooking historic Main Street. Celebrate the 4th of July w/ one of the best spots in the city as the renowned parade passes by right in front of your home! The ocean breeze pours through…
Learn More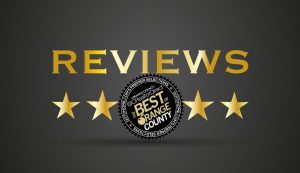 ---

I have purchased many properties, but, this was the first one that was painless. Jody's team is extremely professional (even when the other real estate agent is not). Jody's team (especially, Teri) took my calls late at night, holidays, any time that was convenient to me. Jody's team purchase
flowers from the elderly owner to make her feel better. Jody's team did this for no reason other than the elderly owner was uncomfortable with the inspection. I would recommend Jody's team to anyone. I am staying with Jody's team for any future purchases
Review Source
: zillow.com

08/15/2018 – user0695171
Bought and sold a Single Family home in 2018 in Huntington Beach, CA.
Primary point of contact: Teri Tucciarone
---

Jody Clegg and her amazing team are complete professionals and absolutely wonderful to work with. We had the pleasure of working with Jody, Travis Stauffer, Teri Tucciarone and Candace Hughes. They made the process of selling our home painless and easy. Jody is passionate about real estate and is a  wealth of knowledge with years of experience – we knew we were in good hands the moment we met her. Her marketing efforts with gorgeous photography resulted in a quick sale with multiple offers, at a price and terms that we were thrilled with. I highly recommend Jody Clegg and everyone on her team – they are truly the best!
Review Source: zillow.com

08/07/2018 – alicia m toth
Sold a Single Family home in 2018 in Huntington Beach, CA.
---

Jody Clegg and her Team did a perfect job for us in selling our home. PERFECT! She and her hard working and diligent team sold our home in just a few days. We couldn't recommend her any more strongly or sincerely.
Review Source: zillow.com
7/16/2018 – petersawyers7
Sold a Single Family home in 2018 in Huntington Beach, CA.
---

I had the pleasure of working with one of Jody Clegg's team members Dionne Veronin on my recent purchase in Huntington Beach. Dionne was very receptive from the moment she received the email that I was interested in purchasing a property in Orange County. She was very willing to show me properties  and answer questions as well as contact other agents to ask questions about their listings. She was very patient and persistent through the negotiation process in order to get me the best deal possible. She was even more thorough and patient during escrow which was complicated by the fact I was selling another property at the same time. Amazingly escrow closed on the same day for both properties. Even after close she was very flexible and helpful making sure my property was ready for move in. I would certainty recommend Dionne and the Jody Clegg team to other people interested in buying or selling in that area

 Review Source: zillow.com
Bought a Condo home in 2018 in Huntington Beach, CA.
Primary point of contact: Dionne Veronin
---

The Jody Clegg team are very professional and supportive. My experience with Teri was amazing! She was always there to answer questions, day or night. She treats you like a family member.?? I would highly recommend the Jody Clegg team. They are there for you from beginning to the end!
Review Source: zillow.com
Sold a Single Family home in 2018 in Huntington Beach, CA.
Primary point of contact: Teri Tucciarone
___________________________________________________________________________________________________________
"We are very grateful to Jody and her team for the very efficient and professional manner in which they handled the listing, advertising and sale of our home. We followed their recommendations for preparing the house for sale and the advice paid off. We were kept informed almost daily with pertinent information concerning the sale and open houses they conducted. Her entire team was very thoughtful about our home and its contents during the open houses and made sure our things were protected. Can't thank them enough for making this listing and sale a smooth transition for us".
Linda Chezar
Source: get.testimonials.com
---