in Huntington Beach, CA
800-707-3136 Ext 7013 | California BRE # 01385026
As an original resident of Orange County Garrett has witnessed the growth of our fine coastal residential neighborhoods and is considered a specialist on this enclave's burgeoning marketplace. Clients appreciate his knowledge of the market, strategic marketing plans, as well as his ability to negotiate favorable outcomes. His dedication has created lasting relationships with extraordinary trust.
Garrett has been involved in record-setting transactions, including the sale of the most expensive residence in several Orange County cities. Garrett opts always to keep his clients' properties at the forefront of his marketing efforts while working efficiently and effectively behind the scenes. Clients appreciate his discretion and business acumen. On many occasions, Garrett has privately negotiated transactions for clients involving properties not offered on the open market.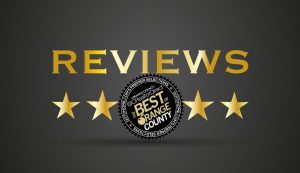 7/26/2018
I work as an attorney, but, I have my real estate brokers license. After I decided it was time to buy a new home,  I contacted a few real estate agents to help in my search.  I explained that whom ever found the home I eventually wanted, that agent would represent me in the transaction.  Out of the 5 agents I initially looked at houses with, Garrett was the one who narrowed down the houses he showed me, to the ones that he actually thought I would like.  All of the other agents spent hours and hours showing me houses that obviously didn't fit my needs.  Some of the agents showed me everything, others showed me only their listings.  Others, even sent me out on my own to look at the houses!  Bottom line, Garrett knew the inventory, listened to what I wanted, gave me very realistic advise (not always what I wanted to hear, but what I needed to know to make the right decision for myself), he was patient and always there to show me the property.  Garrett did not handle most of the paperwork after the transaction started, he has a full staff who does just that.  They were good, knowledgeable and efficient.  My transaction went very smoothly, I would use Garrett again, and I am happy to recommend him to anyone looking to buy or sale in the Huntington Beach / Newport Beach areas.
Review Source: yelp.com
8/20/2013
Huntington Beach, CA