in Fountain Valley, CA
800-707-3136 Ext 7034 | CA BRE No. 01428040
About Cheryl Coleman
In today's challenging Southern California Real Estate Market, selecting the right real estate agent is crucial. It can make all the difference in the world. You need a top producing agent that is going to be honest with you. Experience and Integrity are an important factor, now more than ever and that's why Cheryl Coleman has become one of the top producing agents in the entire county. Cheryl is a Global Property Specialist and Luxury Home Specialist making her part of an elite group of Realtors who have databases of affluent buyers all over the world.
If you are looking to sell your home you need outstanding marketing to stand apart from the many listings that are on today's market. Her award winning marketing makes your home get noticed and she can afford to spend the funds needed to get your home sold. There's a lot more to selling a home these days than just sticking a sign in the yard. Whether you are planning on buying, selling, or you just have a question, feel free to call Cheryl Coleman.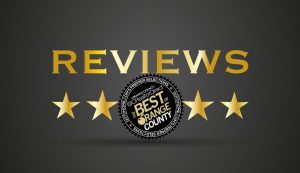 ---

Cheryl and her team were awesome to work with to sell our Huntington Beach home. Cheryl is extremely knowledgeable about the local area and has a lot of contacts to help out during the process. Kim, the interior designer was very helpful in getting our home ready to show. Our home sold quickly
and the process was seem less. We followed Cheryl's advise throughout the process which made the process easy for us.
Review Source
: zillow.com
---

We have worked with Cheryl on multiple transactions (4 to be exact=buy/sell/sell/buy). My wife and I can't say enough about how pleased we are with Cheryl and her team. She is so good at anticipating the potential challenges and developing a strategy to address them. She has the courage to have  factual discussions unlike other agents we've used in the past. Her straight forward approach is reassuring. On a personal level, she has been so kind to our children and pets, which is a big time plus in my book! Brent M
Review Source: zillow.com
---

The Cheryl Coleman team is amazing. Cheryl always goes the extra mile. This team has done more to get a house sold (from painting to staging all for free) then any real estate agents I've ever heard of. I can't recommend them highly enough.
Review Source: zillow.com
---

I've known Ms. Coleman for about 10 years. Her knowledge and care helped me avoid potential pitfalls when I bought my first house. She goes out of her way every time I needed assistance through the years in sales, tax, finance and rental management. She's more than a realtor – she's a true friend
and ally. She works hard to earn her clients' trust and maintains relationship even after sales. I've spoken to her other clients. They all love her and have utmost trust and confidence in her.
 Review Source: zillow.com
____________________________________________________________________________________________________________

This is the second time I've had the privilege of working with Cheryl! When we bought the house we're in, and now we're using her to sell (6 years later). She is one of the most strategic real estate agents I know of…we've bought/sold 5 houses and have worked with several agents and know enough to see that she's a rare breed. She goes above and beyond the call of duty. Most agents don't have the capacity to do what she does. She has so many great qualities…common sense, responsive, available, professional, real, sense of humor, strategic, marketing executive/VP previously (aka experience), good listener, etc. The list goes on… We are so grateful for having her on our side, she definitely gives us the sense that she has our back!  I proudly recommend her to my friends and family!
UPDATE: We just purchased another home using Cheryl. We had several curve balls thrown to us from working with an inexperienced agent, and she handled the situation like a true professional. She stayed on point and accomplished every goal we set! She doesn't miss a thing, she's always several steps ahead of the game! Her negotiation skills are extremely impressive, she is on the front line and doesn't back down…where most agents would give up.
Review Source: yelp.com
---

"I Sold a Single Family home in September 2016 in Rossmoor, CA. Throughout the process of selling our home Penny was the consummate professional. Her I am an attorney with over 30 years experience with many real estate transactions, as well as a broker, and I have met few real estate professionals with more dedication and attention to detail, than Cheryl, and none with as much concern and dedication to the client. She is knowledgeable, enthusiastic, and with unparalleled marketing skills.
Review Source: yelp.com
---

Cheryl Coleman and her team are nothing short of amazing.   I am in the process of looking for a new home and Cheryl's team is pulling out all the stops to make sure I find both the right place at the right price.  Rebecca is so very patient and works very hard to make sure we look at everything that comes on the market.
I highly recommend Cheryl and her team.  You can't find a better and more ethical real estate agent.
Review Source: yelp.com
---