in Dana Point, CA
800-707-3136 Ext 7048 | CA BRE No. 01746768
about Suzi Dailey
Suzi Dailey is the founder of DaileybytheSea, a premiere luxury coastal properties realty group.  Providing the utmost in real estate service, Suzi specializes in the California coastline from Laguna Beach, Monarch Beach and San Clemente to Newport Coast and Newport Beach.  Drawing upon her experience as owner of a very successful interior design firm servicing Fortune 500 companies and high profile clientele, she later expanded into residential construction and development.  With a reputation for professionalism and integrity, Suzi stands apart from other agents because of her design, construction and marketing background.  Suzi Dailey has been recognized for consistent high performance.  Suzi has been the recipient of multiple awards and honors including the Legend Award, honoring five years of consistent top performance during even the difficult market downturn.
Suzi caters to a highly distinguished clientele from around the world including Brazil, China, Dubai, England, India, Russia, Saudi Arabia, Sweden and Taiwan.  Exceedingly professional and discreet, Suzi successfully represents clients from the entertainment and professional sports industries.
Suzi lived two years in Bangladesh and has traveled the world extensively. With educational experience at both the University of Oregon and Stanford University, she later gained experience in the telecommunication world, giving her an appreciation for media and public relations. Suzi has been an active member in her community of Ritz Cove, serving on the Board as President as well as on the architectural committee.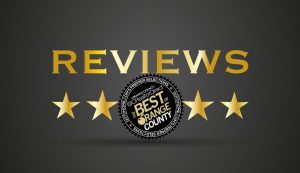 ---

We were very fortunate to have been introduced to and retain Suzi Dailey in our recent purchase of a Dana Point home. We live on the east coast and wanted to explore the coastal communities of South OC, but without the intent of buying at this time. We have family and work related obligations that
will keep us from moving full time for awhile. Suzy spent 2 delightful days with us, showing us the different oceanfront communities. She took the time before we arrived to understand our needs and wants and presented us with numerous options. In those 2 days we found the perfect house for us and decided to move forward. Suzi was even able to locate a great architect on very short notice to inspect the house to help us understand some structural items we wanted to change. this was invaluable. While we hadn't planned on buying at this time, we felt like we made a very informed decision due to Suzi's knowledge of the area and markets. Suzi is as professional as anyone I have met in any walk of life and is equally as delightful. She handled every phase of the transaction with total competence, helped us negotiate a favorable price and handled many other aspects of the closing in our absence. She has even gone the extra mile(s) post closing. She located the original blue prints for the architect, put us in touch with all the service providers, showed us additional homes for design ideas . . . the list goes on. I have done many business and real estate transactions and this was handled as well as any i have been a part of. this is all due to the professionalism and wonderful personality of Suzi. i would strongly recommend her for any real estate transaction. She is exceptional!
Review Source
: zillow.com
08/15/2016
Bought a Single Family home in 2016 in Dana Point, CA

---

Where to begin….Suzi is an incredible individual, forget about the real estate aspect – that's secondary. Anyone who has the opportunity to be represented by her is privileged and shouldn't hesitate to reach out to her. I'm not sure that I've ever met anyone in my career with the same amount of  grace, integrity and warmth; she truly is something special. Her interests are pure and she is relentless in doing what is best for both sides of the table – something that's difficult to find, not to mention difficult to execute on. Transactionally, she was incredibly professional and you could tell that she is a respected broker in the industry. Transparent, honest, eloquent and professional are the adjectives that first come to mind when recalling the experience. I'll just say that it's not everyday that you find someone who can put you at ease when you are in the process of relocating your family across the country and in a place that you've never been to before. I am truly forever indebted and grateful for the opportunity to have crossed paths with and to have come across her….An amazing human being and a wonderful addition to society. Thank you from my family to yours Suzi, you're incredible. 😉
Review Source: zillow.com
003/14/2016
Helped me rent a Single Family home in Dana Point, CA.
---

Working with Suzy Dailey and her team was an exceptional experience. I have bought and sold many homes over the years but she is the best I have ever worked with. She is very professional and knowledgeable. She was able to bring in the resources and technology that were needed, and always  returned our phone calls. She was able to sell our 14,000 square-foot home in less than a six-month period which in this market is amazing I will use her again and I highly recommend her to anyone that wants to get their homes sold in a quick efficient manner. Plus, she's just a very nice person.
Review Source: zillow.com
12/11/2015
Sold a Single Family home in 2015 in San Juan Capistrano, CA.

---

There are two things that set Suzi apart from other realtors: 1) passion. Her love for this business is evident in everything she does. For her, its not about a transaction, but rather creating dreams for all people involved — whether it is buying a home or selling a home. Too, she makes every
client feel like her only client regardless of the price of the home. 2) She posses the one skill that I feel has been lost by most agents, and that's actually SELLING the home. I see too often that agents rely on a sign in the yard, MLS or advertising and then move on to the next listing. However, she takes it one step further and actually SELLS the features of the home rather than letting the home sell itself. She never misses an opportunity to personally speak to each and every interested party. As a result of this unique presentation style, she was able to sell our home in 35 days in a market that is averaging over 100+ days for similar homes. I would highly recommend using her!
Review Source
: zillow.com
04/21/2015
Sold a Single Family home in 2015 in San Juan Capistrano, CA.

---

Suzi Dailey is a wonderful agent. Our home fell out of escrow with Suzi after we were is escrow on another. Suzi saved the day! She found a buyer for our home we sold, so we wouldn't loose the other. She is always available so easy to deal with. Thanks Suzi!
Review Source: zillow.com
01/13/2015
Bought and sold a Single Family home in 2014 in Dana Point, CA.
---

I am not a client of Mrs. Dailey; no I have a much more depth to my dealings with her, I am someone who is in the service of Mrs. Dailey. You can say that my position is often seen but all the same invisible to most. Honestly, most people don't even take the time to look, wave or even learn my  name and that's okay because that's just the nature of what I do.
It's in this weird light that I have the opportunity to see the people who truly do stick out; and no other stands out like Mrs. Suzi Dailey. As a person, Mrs. Dailey has given me her time, respect, wisdom and her advise. Not a day goes by where she does not ensure that myself and the others in my position are appreciated and noticed.
I know that the true purpose of these reviews is to showcase the services provided by Mrs. Dailey, but truthfully it's her integrity, honesty and heart as a person that I feel must be recognized. I could afford no less than to express my most sincere gratitude and appreciation for Mrs. Dailey.
I know that if I was to deal with a Realtor and Adviser then I would hope that they were good-hearted, respectable, genuine and sincere as a person. It would put my mind at-ease knowing that I was in good hands. I know that I will forever be grateful to the kind and generous person that Mrs. Dailey is, and I only hope that you as a potential client get to know her wisdom and experience as well as I do.
Review Source: zillow.com
01/21/2014
Showed home in 2014 in Three Arch Bay, Dana Point, CA 92629.
---

My husband and I had the pleasure of working with Suzi Dailey on both the buyer and the seller side of the equation. She is extremely knowledgeable and acts with high integrity. Suzi is always available, diligent in her follow-through and ambitious in taking the deal from negotiations to closing.  We highly recommend Suzi and will definitely seek her expertise in all future real estate transactions. We can say without reservation, Suzi is an A+, five-star professional!
Review Source: zillow.com
10/30/2014
Sold a home in 2014 in South Laguna, Laguna Beach, CA 92651