in Cypress, CA
800-707-3136 Ext 7077 | CA BRE No. 01801375
about Rita:
I have worked and lived in Cypress for the past 24 years I am very lucky to be working in real estate because I get to meet so many different people in my every day of passion I call work. I love this community and we are very great full we can raise our kids here in Cypress.
I was born and raised in Armenia and we came to America with my family of eleven when I was twelve years old. I only have an older brother but my grandparents and my uncle, his wife with their three girls and my family we all lived together. We didn't have much when we were growing up but we have such happy memories.
My family just like any other family had a dream of owning a home in America. I remember they would talk and dream about that day, if and when that would happen. And after working so many years and saving they were able to buy their first home, it was a 4 bedroom 2 bathroom with 1400 sft. and yes all eleven of us moved in. Because of them and their dream I have been working in Real Estate. I'm on the other side of the table and being able to help a family with their real estate needs is my dream and I am living my dream.
If you or someone you know need to buy or sell give me a call I would love to help you or your family. And I always say: REMEMBER…I'M NOT #1, YOU ARE!
Certifications
CDPE- Certified Distressed Property Expert

CLHMS- Certified Luxury Home Mktg. Specialist

CRS- Certified Residential Specialist

GRI- Graduate Realtor Institute

MCNE- Master Certified Negotiation Expert
Skills
Languages:ARME, ENGL
Specialties:BB, CMN, FP, INT, INV, LP, LUX, NEW, OTHR, RELO, SS
---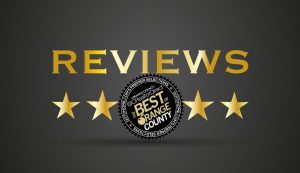 ---

Rita handled our listing & sale with extreme professionalism & expertise in the local market. She kept us in the loop every step of the way & always made sure our best interests were represented. We always felt comfortable contacting her with our questions and/or concerns & she promptly responded.  We would strongly recommend her to anyone looking for an experienced agent.
Review Source: zillow.com
09/04/2018
Sold a Single Family home in 2018 in Cypress, CA.

One of the things I appreciate when dealing with either personal or professional people in my life is how quickly they respond to my calls or texts. Rita gets back very quickly and if she is unavailable she always has someone backing her up. She got us a very good offer on our home and the whole  process went very smooth. We have been approached by several realtors before listing our house but we became acquainted with Rita through events in our community. We have always been involved with our community and volunteer when we can and join others for shared concerns. Rita loves her community and is a very giving person. We are glad to call her a friend, not just our realtor. We are so happy we chose her to help us sell our home and you will be too.
Review Source: zillow.com
08/11/2018
Sold a Single Family home in 2018 in Cypress, CA

She is great to work with and really gets the job done! She always gets back to you and everything went smoothly. I would highly recommend her to list a house!
Review Source: zillow.com
02/23/2018
Sold a Single Family home in 2018 in Cypress, CA.
---

The great thing about Rita is she focuses on the important things. There are so many details and moving parts that happened when we sold our home and it's so easy to get caught up in all the details. The thing that made Rita shine is her ability to sift through all the moving parts and focus on the  things that really mattered in the end. She made sure we hit the timeline we wanted, she got the asking price we requested and everything was completed in time for us to follow through with our pending home purchase. She was professional and prepared the whole way and helped us navigate the process of selling our home. It was great to work with Rita!
Review Source: zillow.com
09/21/2017
Sold a Single Family home in 2017 in Cypress, CA
---

It was such a pleasure working with Rita. She helped my wife and I find a home to cut down on my wife's commute to work. It was not an easy process but she was very patient and assertive to get us the deal in this crazy sellers market. I would highly recommend her to anyone looking to buy a new home.
Review Source
: trulia

04/18/2018
Helped me buy a home
---

I cannot even put into words how lovely it was to work with Rita Gamil. I never thought we would find our perfect home in a tough Southern California market but Rita made it happen. She is professional, kind, knowledgable and patient to simply name a few. She guided us every step of the way, and never missed a beat…or a phone call! We could not have done it without Rita, we will forever be in your debt!
Review Source
: trulia

03/07/2018
Helped me buy a home

We just completed our first home purchase with Rita's help. She is a true professional, very quick with her responses with both paperwork related items and communication. She is respectful of her clients' time and that is definitely a plus.
She is friendly and knowledgeable, making this possibly nerve wracking experience a very pleasant one. I would not hesitate to use her services in the future and/ or recommend her to others.
10/24/2017
Helped me buy a home