in Coto de Caza, CA
800-707-3136 Ext 7006 | Real Estate Sales License No. 01394733 | CA BRE No. 01136899
June Kausler is the top producing agent for Keller Williams Realty Real Estate and was the Highest Producer in 2004. June belongs to a privately owned Real Estate Firm with an extensive network of Realtors. She was a teacher for the Children's ministry at Saddleback Church from 2007-2008. She belongs to the Philharmonic Society for underprivileged children and the Sophisticates; who help kids get counseling. Junes moto is: We don't just sell homes, we sell a lifestyle! June Kausler speaks Korean fluently and specializes in the buy and selling of homes and investment properties in Orange County and desert communities. Also provides professional property management services. Her network consists of local Real Estate Agents, loan officers, property managers, and business owners. June loves playing golf, skiing and traveling the world. As a real estate professional, June is here to provide you with the tools you need to complete your home sales or purchase with ease! June is a local expert with the knowledge of the local communities; her objective is to work diligently to meet all of your real estate goals.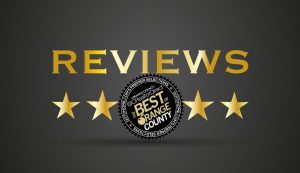 "Professional, knowledgeable and attentive, June Kausler coordinated the sale of my home Coto De Caza in 2018. She quickly responded to every questions or concerns and guiding me through each step of the way. I was able get the top dollars very quickly which equated to HAPPY SELLER!! She has
also help to rented out my sister's home in Irvine very quickly too!! I highly recommend June for all your real estate needs"

Review source: zillow
07/09/2018
Sold a Single Family home in 2018 in Trabuco Canyon, CA.
---

She is a very hard working woman . She is on top of everything and She always trying to find you good deal. I have been working with her last 5 years.

Review source: zillow

07/04/2018
Sold a Townhouse home in 2014 in Coto De Caza, CA.
---

Before choosing a real estate agent, I conducted a lot of research to see who would be the best choice based on the investment they make into selling the property (time and effort, not necessarily financially) and how they promote their listings. June Kausler stood out as the best. Her presence was
strong, and I could tell she put a lot of work into her listings.When we saw our listing we were impressed. Her hard work and knowledge of what it takes to sell a home really paid off – our listing looked amazing and knocked out the competition. The second buyer that saw the property put in an offer. I've recommended June Kausler to everyone I know
Review source: zillow
06/26/2017
Sold a Single Family home in 2016 in West Park, Irvine, CA.
---

We bought and sold a house with June Kausler this year. She worked diligently and patiently with us to find our beautiful home in Coto de Caza. The house hunting journey was challenging yet rewarding but in the end with a knowledgeable agent like June, she stayed focus and positive throughout the
entire transaction. Although it may have taken us over six months to search for a dream place, we trusted June's selections in homes, connections with other agents, and determination to negotiate a solid offer. June also sold our other home getting top dollars making the transition from buying a home to selling extremely smooth. June is not just an agent to us but we welcome her into our home like a family member. I would highly recommend June to my friends and family members. With her strong Christian faith, we believe the Lord brought her to us to find the next home. 

Review source: zillow

08/07/2013
Sold a Single Family home in 2012 in Coto De Caza, CA.
---
---

In year 2012, June helped my relative from Overseas bought a beautiful house in Coto De Caza. She also helped me rented out my old house in Rancho Santa Margarita. June always follow up and follow through, getting things moving in the right direction, and get things done. June is professional,
and energetic, she never drops the ball on anything you inquire. June is also excellent in communication. She always communicate with the other agent on the other side of the transaction very closely. So you never needs to guess what the other party (the seller, or the tenant ) is thinking, you can make better decisions with the detail information June had gathered for you. With everything so fast paced in Orange County, this personal yet professional service is rare to find. Give June a call, no matter you are searching for your dreamed home, or you want to lease out your investment property, June can take good care of you and have your mission accomplished

Review source: zillow

07/24/2013
Bought a Single Family home in 2012 in Coto De Caza, CA.
---