in Buena Park, CA
800-707-3136 Ext 7078 | CA BRE No. 01255492
about David:
David Clesceri is one of the top realtors in North Orange County and has sold more than 400 properties.
David Clesceri has been a full time real estate professional since 1999 specializing in Residential Real Estate. We have years of experience in selling Homes and Condos in all areas of North Orange County including Buena Park, Brea, Fullerton, La Habra, Yorba Linda, Placentia, Orange, Anaheim, Anaheim Hills & Lakeside. Also Servicing South East Los Angeles County areas of La Mirada, Whittier and Norwalk.
I have been a resident of Brea since 2002 and previously lived in La Mirada for nearly 30 years.  I have been a full time real estate agent since 1998.  I have been a top producing agent since 2001.   I have a full time staff which includes a full time assistant and a full time Transaction Coordinator to assist me with my files to serve all the clients needs.  Rest assured that any person that you refer to me would always be treated fairly and honestly and given excellent service.
If you are buying for the 1st time, your a move up buyer, an investor or a seller, I can help you.  I have navigated more than 400 buyers and sellers through the various ever changing real estate markets.
---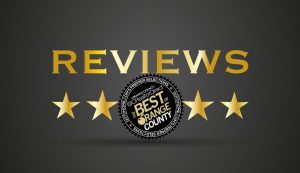 ---

I used David last year to both sell and buy a home. The transactions were happening simultaneously and required a lot of coordination and he was completely on top of it the whole time. He was always accessible when I needed him and quick to respond to any questions I had. If I ever need the  services of a realtor again David will be my first call. He is the best in the area and I would highly recommend him to anyone looking to buy or sell a home.
Review Source: zillow.com
08/22/2018
Bought and sold a Single Family home in 2017 in Buena Park, CA.

David was very good at listening to our opinions and needs, and providing constructive feedback. He worked hard throughout the process to make it as smoooth as possible. I highly recommend him.
Review Source: zillow.com
06/16/2018
Sold a Single Family home in 2018 in Buena Park, CA

We just sold our home in Lakeside. David represented us. We very much appreciated his responsiveness, knowledge of the Lakeside community and the history of sales in the area. It's worth noting that David also represented the previous owner who sold the house to us 12 years ago. He left a good  impression with us as buyers and now as sellers. We selected to go with David because he works closely with this community and cares about ensuring properties in the community retain their values
Review Source: zillow.com
06/05/2018
Sold a Single Family home in 2018 in Buena Park, CA.
---

He has a lot of experiences of my community and explained everything that I want to know about. He updated me every steps and every changes through entire cycle from listing to end of the escrow. My family was so happy to work with him and now we are friend over the agent. I will definitely work  again with him if I have a chance
Review Source: zillow.com
05/30/2018
Sold a home in 2018 in Almond, Buena Park, CA 9062
---

David Clesceri is a very professional and detailed Realtor however by the end of the process he will also be a friend. He helps make a stressful time stressless. David constantly communicated with us through the whole sell process…answering any questions at anytime always keeping us updated.
Believe me David is the Realtor you are looking for. He was a 10 out of 10 in all categories of our sale. David constantly was looking out for our best interest.
Review Source
: zillow.com

05/04/2018
Sold a Single Family home in 2018 in Buena Park, CA.
---

We have known David for almost 20 years as he is the top real estate agent in our community. I have personal used him on three occasions to help me rent my home. He has a very strong background and knowledge of the real estate market in our area. I would highly recommend him to anyone looking to sell, buy, or rent a home.
Review Source
: trulia

06/05/2018
Helped me rent out my home

I couldn't have asked for a better experience through an already stressful process. Finding out our family had to unexpectedly move, left us with a lot of question marks, fear, and no direction. And as a family with 2 special needs kids on top of it, we were unsure who could come through for us. David went above and beyond to quickly pull together everything that we needed for our family. He kept all our interests and needs first and most importantly, kept us informed so that we made the best decision possible. My kiddos struggle with any change, but David even worked and connected to them in order to make the transition easier for all of us. He included them in viewings and was there to walk them through their new home numerous times before we moved into it. He became a face that makes them smile which is very special to us. I can't thank David and his team enough for all their quick work and consideration. He's the Best in Brea and Beyond. Thank You David Clesceri and the DC Team!!!
08/25/2016
Helped me buy a home