in Anaheim, CA
800-707-3136 Ext 7050 | CA BRE No. 01979038
about Rebecka Forrester
Since 2001, Rebecka has helped her clients accumulate and preserve wealth. She started her own company, Forrester Financial Planning, to serve them. Having been a business owner and real estate investor since age 19, she personally understands the concerns investors & business owners face.
Mentored throughout her career by some of the top financial planners, business coaches and real estate brokers nationwide, Rebecka has an advanced understanding of the financial marketplace. She helps her clients make intelligent decisions by teaching them how to maximize their return on investment and minimize their risk. Her goal is to provide her clients with sound advice and represent their interests with the highest level of professionalism, intelligence and integrity in the industry.
Rebecka has a strong foundation in excellent communication due to having helped high net worth individuals over the past 13 years. She is also a public speaker and has presented before thousands of people. Her topics consist of finance, business, growth mindset & faith. A great listener, she takes time to get to know each of her clients and is passionate about helping them achieve their goals. Rebecka provides cutting edge solutions for purchasing and selling real estate, investing for retirement and protecting assets.
Having a heart for people, Rebecka volunteers at senior centers and homeless shelters. She serves as a member of an organization that locates permanent housing for people suffering from homeless in Orange County. Rebecka has a big why, she desires to create a Dream Center in Anaheim, a faith based center that will provide counseling, shelter, resources and hope to people struggling with mental illness and addiction.
Rebecka and her husband have been married for 17 years and are blessed with 3 lively children ages 13, 8 and 5.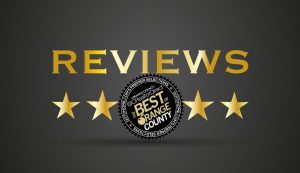 ---

Thank you Rebecka for Giving priority to our family and making everything less stressful and easy! She did not only sell our house in no time for the highest price in our community, She advised us about fixing up our home and she did an amazing job at staging it .
Review Source
: zillow.com
02/20/2018

Bought and sold a Single Family home in 2017 in Southeast Anaheim, CA.
---

Rebecka is very talented as a realtor. She has experience and a lot of positive energy. She helped me get my house ready and staged for a quick sale above asking price. Unlike Purple Bricks, she only gets paid when it's sold. She is motivated if you are!!!
Review Source: zillow.com
08/15/2018
Sold a Single Family home in 2018 in Fullerton, CA.
---

Where do I even begin with reviewing Rebecka.. She went well above and beyond helping my husband and I in finding our perfect home. Being that we are first time home buyers, she was very patient with us by explaining each and every step of the way. She was very helpful, friendly and easy to talk  to. She will even answer questions in the late hours of the night! She felt like family to us. We will refer our closest friends and family to her! She is literally the bes
Review Source: zillow.com
05/25/2018
Bought a Single Family home in 2018 in Downey, CA.

---

Rebecka was always super patient and helpful throughout the process of searching for a condo. She met every need and presented herself in a professional manner. I'm thankful to have found her, and she was always kind and thoughtful of my family's needs. I would recommend her to anyone!
Review Source
: zillow.com
04/19/2018
Bought a Condo home in 2018 in Buena Park, CA.

---

Working with Rebecka is unbelievable! I usually put people in this field as sly and pushy with little bedside manner. Let me just say, it becomes immediately clear just within a few conversations how incredibly different and committed Rebecka is. Also she is beyond sharp! Rebecka is so knowledgable and resourceful, far more than any other person in her profession (in my opinion), my guess its from her personal in-the-trenches experience as a financial advisor and real-estate flipper, she was able to point out things right away that made a major difference and redirect in the right way.
If there is one thing everyone should know about hiring Rebecka it's this: She is a trustworthy advocate, committed to going above & beyond and who is going to do what is best for YOU. That's it! Consider yourself fortunate if you're lucky enough to have Rebecka represent you, she is an absolute gem.
Review Source
: yelp.com
03/13/2018
Brea, CA
---

Rebecka is an amazing realtor!
Her friendly nature and professional knowledge of the market are a perfect match! I love that she genuinely cares about you and your desires and is not simply looking for another sale.
If you are considering buying or selling a home, I highly recommend contacting Rebecka ~ you will not be disappointed!
Review Source
: yelp.com
01/01/2018
Orange, CA
---

I cannot recommend Rebecka highly enough. Whether you are buying or selling, she will get you what you want & be there by your side all the way. She is incredibly knowledgable, personable, focussed & brilliant. She knows how to get your home sold for the best price and she will find you your new dream home.
Review Source
: yelp.com
01/02/2018
Newbury Park, CA