in Anaheim Hills, CA
800-707-3136 Ext 7063 | CA BRE No. 01241287
about Kim:
KIM SCHONHERZ, along with her mother KARYN SCHONHERZ, BROKER, CDPE, CRS; have an impressive career sales record of over $3/4 Billion sales volume in 40+ years and they have received every award the company has to offer. KIM  and KARYN are ranked in the top 1% of all Berkshire Hathaway agents in the nation.
KIM and KARYN have been a team since 1990. They enjoy working with each other and complement each other's strengths. KARYN will professionally stage your home for sale and KIM's law background will help keep you out of court. Together they make sure that your sale and/or dream home purchase is smooth and seamless. Their motto "Hands On Service" truly indicates their commitment to you and your needs. Hundreds of happy clients attest to their expertise, superior knowledge and unwavering commitment to serve.
"We have been putting families and homes together for 42+ years primarily in North Orange County but as the old saying goes "Have Wheels Will Travel." We have been very fortunate with a lot of hard work and a little bit of luck to have been awarded nearly every award (was Prudential) Berkshire Hathaway HomeServices has to offer.  We have lived and worked in North Orange County since 1975 and we have seen every rock and piece of dirt that has been moved".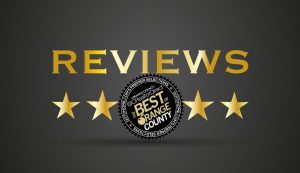 ---

Kim is a fantastic agent and without her knowledge, patience and dedication, I would be a renter right now and not a homeowner. She helped me from start to finish; familiarizing me with the various neighborhoods convenient to my new job, walking me through the pre-qualification process, showing me
a variety of properties to narrow down my preferences, negotiating the deal on a great property and supporting me through the full loan and closing process. She just kept going above and beyond and truly made the whole process successful. Kim has a great personality and made me feel at ease immediately. Very easy to work with and fully committed to her clients, I cannot recommend her highly enough.
Review Source
: zillow.com
11/05/2017
Bought a Condo home in 2017 in Anaheim Hills, Anaheim, CA.

---

Kimberly was great to work with. She was very knowledgeable about prices of homes in the different areas. Kimberly was ready to look at homes every time a new one came onto the market. Her knowledge and work ethic helped me find a great place to live. Thanks for the hard work and expertise.
Review Source
: zillow.com

11/03/2017
Bought a Single Family home in 2017 in Orange, CA.
---

Kimberly Schonherz did an amazing job for us. Anytime we were ready to see a home, she was available. When we did select a home to purchase, she really went to bat for us and negotiated things I never imagined. There were a few issues with the house that the homeowners tried to sneak out of, and  Kim was on it. She took great care of us. I felt that our time was a high priority to her. And I felt that she had our best interest at heart. I would recommend her to anyone.
Review Source: zillow.com
02/05/2017
Bought a Single Family home in 2016 in Yorba Linda, CA.
---

Kim sold my house in Anaheim Hills very quickly. She was knowledgeable , professional, and impressive in her selling skills. She produced a qualified buyer almost immediately. My experience with Kim was very positive, communication was excellent. I would highly recommend her for any real estate  needs. I certainly would call her If considered buying again.
Review Source: zillow.com
09/23/2015
Sold a Condo home in 2015 in Anaheim Hills, Anaheim, CA.

---

Kim was the consummate professional and really knew how to handle every little detail that came up on the sale of my house. I was so impressed with her level of knowledge, negotiations, industry and professionalism that I hired her to help me find and purchase my new home. She went the extra mile  for me when needed. I would highly recommend her on either the sale of purchase of a home.
Review Source: zillow.com
04/14/2015
Sold a Townhouse home in 2014 in Anaheim Hills, Anaheim, CA.

Kim and Karyn are both experts in their field. Anyone who has ever sold or bought a home knows how stressful this can be. Dealing with Kim has completely eliminated this. I have bought and sold two homes with Kim. During both transactions Kim took care of everything! What's more is that whenever there were problems with a seller or buyer, Kim would fight to keep the process going. On one occasion, the escrow company lost our paperwork. LOST IT halfway through the process. I don't know how Kim did it, but after some very direct conversations the paperwork was found and we were back on track. I have absolute faith in Kim and her abilities. I will never use another realtor other than her. She is the best!
08/24/2018
Lake Forest , CA
____________________________________________________________________________________________________________

I cannot say enough great things about this real estate team. Karyn and Kim make the selling process so easy. Selling and buying a home is a huge investment and I would not trust anyone else with this responsibility but these two fine ladies. They are available at anytime of the day, they answer their phones immediately and always have their clients back. They stand up for what is right and won't let their client be taken advantage of. I will always use these two in everything real estate related. I love and respect these two ladies and feel at ease that I can always trust them worry free!
8/21/2018
Yorba Linda, CA
__________________________________________________________________________________________________________

Meghan was on top of our sale instantly. We were on an out of state contingency and time was crucial.
She is a pro at everything she does, this includes hand holding for a very emotional seller. She is a realtor/therapist.
We were advised every step of the way and there was never a question Meghan could not answer.
I would recommend her highly.
You will never regret it.
3/22/2018
Anaheim, CA