in Aliso Viejo, CA
800-707-3136 Ext 7061 | CA BRE No. 01922763
about Jackie:
A resident of South Orange County for over 23 years specializing in coastal properties. I graduated from Chapman University with a Social Science/Psychology BA in 2002. After having my daughter, I developed and opened a baby store in Newport Coast that quickly became one of the premier children's stores in the country. I have trained, coached and mentored sales professionals for over 20 years in both the medical, university and design communities. I believe in ongoing education, especially in today's changing marketplace. I have a commitment to both myself and my clients to deliver service, honesty and 200% of what is expected at all times.
I specialize in marketing homes at the highest level. My focus is netting you the most with my marketing and negotiating skills. My staff and I will create a strategic marketing plan tailored to your home and your goals. Want to retire on the beach? Upsizing or downsizing? My negotiating skills and secret inventory will get you where you want to be.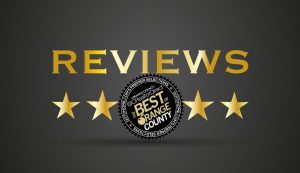 ---

What more can be said about Jackie? She hits the ground running and never stops working on your behalf, day or night, any day of the week! She has represented us on both the sell of our condo and the purchase of our home, and her and her staff's attention to detail is top notch. Theresa in her
office is a true professional, even if I let my frustration get the better of me, she remained every willing to help us through the transaction! Thanks Jackie and Theresa!
Review Source
: zillow.com
06/03/2016
Bought and sold a Single Family home in 2016 in Aliso Viejo, CA.

---

Been with Jackie for a few years now. Just wrapped up on my 5th transaction with her and hopefully more in the future. Always easy to work with and responsive. Hands down, She is THE expert in the south OC region. Not to mention she has a slew of referrals when it comes to cleaning services,
handyman, electricians, landscapers, etc
Review Source: zillow.com
08/01/2017
Bought a Single Family home in 2017 in Laguna Niguel, CA
---

Jacqueline found me a great condo and helped me negotiate a great deal. She is a tremendous talent and sincere advocate for the betterment of the community. As a Realtor, Jacqueline works tirelessly at serving her clients best interests. She listens to their needs, takes action and executes with  the grace and poise of a true professional, because that is what Jackie is! I highly recommend Jackie as your first choice when it comes to buying or selling your home!
Review Source: zillow.com
04/22/2016
Bought a Condo home in 2016 in Aliso Viejo, CA.
---

5 Star + to say the least. If you are looking for an experienced Real Estate Agent who has the knowledge, expertise and skills to sell your home quickly, then you have to call Jacqueline Chase and her team. From the moment I met with Jackie I new she was the right person to hire. As a result my  home sold in 10 days with a solid cash offer. I could not be happier and you will too!.
Review Source: zillow.com
04/11/2016
Sold a Condo home in 2016 in Aliso Viejo, CA.

---

Jackie has been the best RE agent I've worked with. Not only is she responsive, she also goes above and beyond your typical Real Agent and Buyer/Seller relationship. I have completed a couple RE transactions with her and plan to continuing this partnership with future transactions.
Review Source: zillow.com
09/26/2014
Bought a Multi Family home in 2012 in Aliso Viejo, CA.


Jackie was very professional and handled very difficult situations with poise.  We were confident that she represented our best interests and helped us complete the transaction as efficiently as possible,  We strongly recommend Jackie for all of your real estate needs.
07/13/2016
Newport Beach, CA

__________________________________________________________________________________________________________

Jackie managed 2 transactions for me. The sale of my home and the purchase of the follow on home. In both cases the buyers and seller's agents were not engaged in the process missing deadlines and not keeping up with the transnational requirements.  Jackie did a marvelous job not only managing our side of the action items but picked up the slack of buyer and seller's agents responsibilities who drop the ball. She amazingly coordinated so much, well beyond what she was responsible for. Jackie is one of the truly "Great" realtors in Orange County. She has provided me and numerous other clients with best in class service and goes well above and beyond the call of duty to get the deal done and closed. I would only recommend Jackie Chase if you are selling or buying or doing both, to handle your real estate transactions. You will be in the best and most capable hands!
04/25/2016
Aliso Viejo, CA